June 12, 2005
No Love Boat For You
FUCK!!! I was all set to go on the
Thomas More Law Center's
swingin' "Battle For American Values" cruise with Bill O'Reilly:
I had my big 'ol beach towel, I had my sunscreen, I had my goddamned Bible, and I had one of those glittery markers for Bill to hopefully sign it with. And then I find out that they fucking
canceled
it, something about "a lack of interest". I can't believe this shit! Who wouldn't want to hang with Bill in his Speedos, have a couple of drinks on the deck and talk about values and stuff?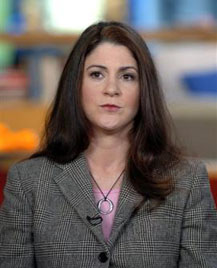 Ok, maybe one person.....but goddammit, I was ready to par-tay with Bill and maybe get some pointers on
picking up chicks
.
Comments:
That prim little twat certainly is stacked......guaranteed, she'd cum so hard she'd piss blood........
Post a Comment
<< Home