May 09, 2005
In, Out, Over
I'll make this quick, yesterday's nurse ratted me out for walking around too much and they sent another who they thought would convince me to keep my ass firmly planted on the couch....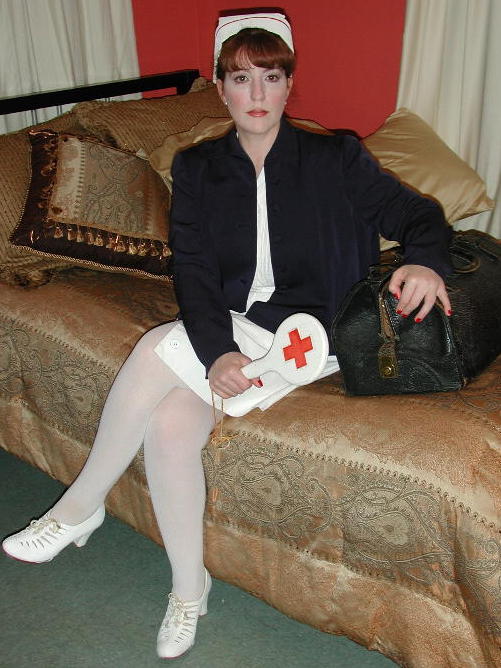 When I threw myself over a dining room chair and hastily said that yes, I needed to be punished, they brought in the big guns to make me sit still: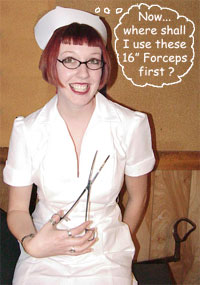 So, not a lot of bitching in front of the computer today, read another article.
You Might Be A Christo-Fascist If....